Hi! My name is Jenny, I live in Canada, and I am twenty-three years old. In case you haven't figured it out yet, I'm pretty much the coolest kid in the universe.
Cool Cherry Cream was born on October 10, 2004. The name comes from The Beatles' song "Savoy Truffle":
Cool cherry cream, nice apple tart
I feel your taste all the time we're apart
Coconut fudge really blows down those blues
But you'll have to have them all pulled out
After the Savoy truffle
Music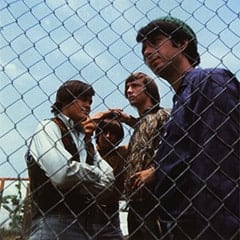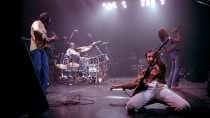 My favourite genre is classic rock, and I'm a fan of most bands that falls into this genre or any hokey offshoot of rock ('50s rockabilly' '60s bubblegum pop, psychedelia, surf, and folk' '70s hard rock and punk' '80s hair metal' '90s pop' and a few bad but catchy current pop songs).
The band that started it all was The Monkees. I was a huge fan in my early teens after seeing the biopic Daydream Believers on Much Music (part of the movie was even filmed in my hometown). Despite swearing that I would never love another, The Beatles eventually stole my heart. From there, I got into The Who, and then classic rock in general. Led Zeppelin, Van Halen, Aerosmith, The Doors, Def Leppard, and The Rolling Stones are all pretty cool too. I've been lucky enough to see most of my favourite bands in concert at one time or another. I got back into The Monkees before I saw Micky, Peter, and Davy together on their 2011 tour, and since then, they've reclaimed the title of my favourite band.
I like learning to play different instruments, but I never spend enough time on any of them to get good; I guess I just like knowing how they work. I've played keyboards for fun since I was little (and I used to have this awesome old keyboard that played "Wake Me Up Before You Go-Go"), guitar since the Monkee days, harmonica on a whim during the Beatle era, and drums since discovering Keith Moon. I sing on Rock Band — quite well, according to the game (especially at rapping), but quite badly according to anyone who walks into the room while I'm playing — more often than I play real instruments. My favourite instrument I play is the drums, and my favourite drummers are Keith Moon and Alex Van Halen, but I also enjoy playing John Bonham's stuff. I have a fondness for steel drums and the guiro, but play neither. My greatest regret in life is not learning to play a brass or woodwind instrument in middle school, and instead sticking to the safe, boring xylophone.
Computers
I was lucky enough to have a computer geek dad, so there was always a computer in the house when I was growing up in the '90s. I can remember getting my first email around 1997; it was from Elmo or some cartoon character, and I was very upset about it, though I don't remember why. I loved playing old DOS games, particularly Pepper's Adventures in Time, Mixed-Up Fairy Tales, Mario Travels Through Time, Warcraft: Orcs & Humans (lok'tar!), and Wolfenstein 3D. Later, I got into Roller Coaster Tycoon and The Sims. I'm not a big gamer though, because whenever the bad guys show up, I tend to make my brother beat them for me.
I've been making websites since I was nine years old in 1999, starting with a Spice Girls fan site made in Microsoft FrontPage, which consisted entirely of hotlinked images from other fan sites and information painstakingly typed up (at, at-the-time, an impressive 20 words per minute) from my teen magazines. In January 2002, I joined Neopets, and soon started learning about HTML and CSS so that I could teach other people how to make their user lookups look pretty. My Neopets website, Darkest Faerie Lair, was pretty popular for awhile, and was shut down by my web host once for using up too much of the server's resources. Awesome.
In 2005, I got my first introduction to a real programming language in my grade 10 computer science course where I learned (eww!) Visual Basic 6. In my grade 11 and 12 computer science courses, I learned Java. During this time, I taught myself PHP and MySQL, and I've been making elaborate unfinished websites ever since.
From 2008 to 2013, I majored in computer science at university. Lots more Java, some C, C++, and Prolog. I taught myself Python one summer, and now it's my go-to language for personal non-web projects. I'll be graduating with a Bachelor's degree in Computer Science and a minor in Applied Linguistics (but don't ask me what either of those things actually mean; I'm still not sure).
Besides programming, I also like graphic design, though I'm not as good at it. I spend most of my time on my computer, making and updating websites and programs, organizing files, making pointless lists and spreadsheets, and browsing the internet.
Television and Movies
In my teens, I mostly watched old TV shows; I can't remember how long I've been watching The Brady Bunch and Three's Company. I guess they were the shows started it all, since when watching them, I would see commercials for other old shows. One day, I happened to catch an episode of Happy Days; it was the one where Chachi wanted to join a gang, but Fonzie talked him out of it. Anyway, I thought the show was really weird, but that one young guy was cute. And so from there came an obsession with Charles in Charge.
In terms of newer shows, I liked That '70s Show, The Simpsons, Dead Like Me, and Lost. Currently, I watch Breaking Bad, Community, Mad Men, True Blood, Sons of Anarchy, and Coronation Street.
Similarly with movies, my favourites tend to be older movies or movies about the past. Bill and Ted's Excellent Adventure, Help!, Sgt. Pepper's Lonely Hearts Club Band (yes, that one), Tommy, and Wayne's World all fall into the former category (if you count 1992 as old), while my two all-time favourite movies fall into the latter: Almost Famous and Forrest Gump. I like to watch all the good old movies so that I understand pop cultures references, but even more, I love watching bad old movies, usually horror films. Consequently, I'm also a fan of Mystery Science Theater 3000. My favourite episode is probably… Hamlet. I'm sorry.
Reading and Writing
Reading was my favourite hobby in elementary school, but I don't read as much as I'd like to any more. I have a long list of books I'd like to read someday, mostly dealing with aliens, time travel, or something equally science fiction-y and strange. Some books that I like are Catch-22, House of Leaves, and Flatland: A Romance of Many Dimensions. I also like writing, as you may have guessed. I tend to write stories involving my current favourite classic rock band members, and generally, the stories are purposely Mary Sue-ish, because I'm afraid if I try to write a serious story, it would be boring and bad. I have a theory that all of my stories are 80% stolen dialogue from Monkees episodes and other obscure things.
Art
I like photography, drawing, and filmmaking, but I don't do much of them (hm, I see a theme here…).
I'll doodle if I have a paper and pencil in front of me, but this doesn't happen very often nowadays; I'm more inclined to draw little pixel people in Paint, with dreams of one day using them in a game.
I like photography, and I'd like to do it a lot more. My current camera is a Panasonic Lumix FZ-150, which isn't a fancy DSLR, but it's the right one for me. I take a lot of pictures of flowers, the sky, and my pets.
I love everything to do with filmmaking: writing, directing, acting, and editing. Unfortunately, I tend to try to do all of these things at once, which doesn't work well, so I tend to just stick to editing.
Other Stuff
I also like green hats, genealogy, typography, Davy dancing, lucid dreaming, people falling down, babies in the road, triangular sideburns, songs with my name in it, old school Pokemon, Mighty Morphin' Power Rangers, blogging, grammar, punctuation, and ducks.
I don't like dancing, talking, driving, eating, being away from my computer, you, phones, Times New Roman, %20, smart jokes that I don't get, when life gives you lemons and you try to be witty, soft rock, any other permutation of John Paul George and Ringo, the World Health Organization, rubrics, and ducks (it's a love-hate relationship).
If you want to contact me, check out my contact page.